This is not a blog for the master gardener or landscaping guru. This is for all of you with an outdoor space that you want to make pretty this summer – maybe a small garden, maybe a balcony. You are more into creative than costly, but you still want to impress. Here are a few easy ideas to help get you started.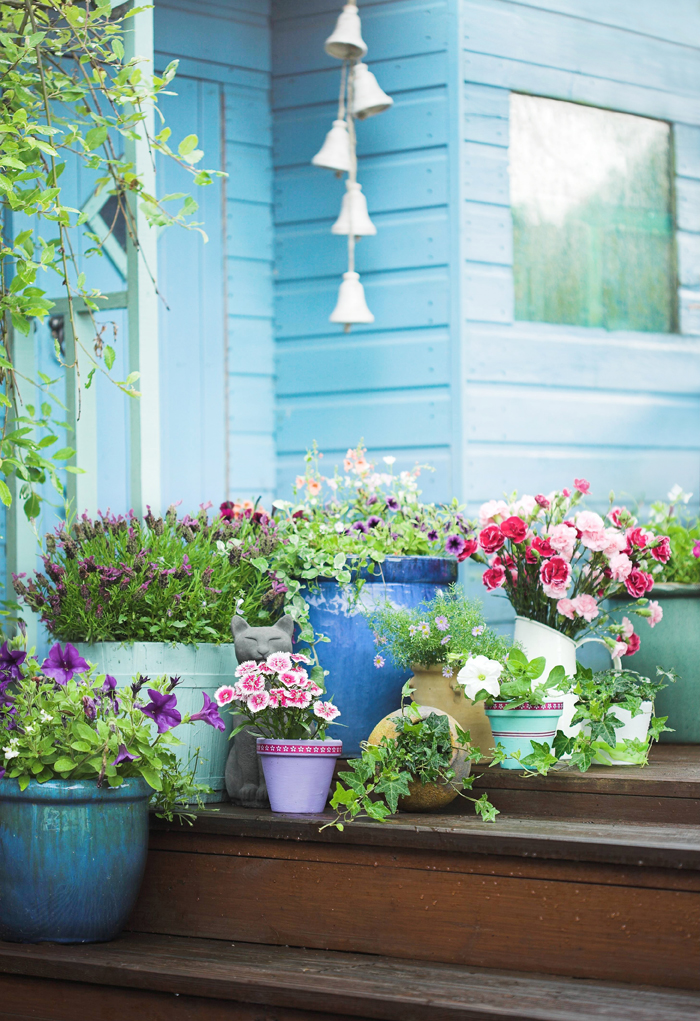 What to Plant
This is the big decision and I recommend that you speak to a good nursery about the size of your space and amount of sun exposure in your area. Keep height and spreading restrictions in mind. Plants grow!! I suggest annuals for beginner gardeners. They last just one season and give you the opportunity to learn what works (and what doesn't). Some of the easiest choices are below, assuming you live in southern Ontario.
Northern exposure. Shady and often windy. Best choices: impatiens, begonias, coleus, trailing lobelia (especially for hanging baskets) and browallia.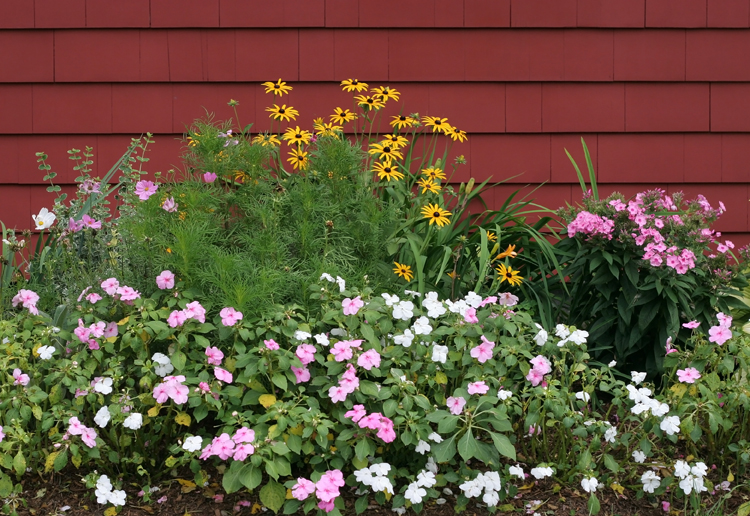 Eastern exposure. It's sunny, but not hot afternoon sun. Geraniums, petunias, dusty miller, impatiens, lobelia, snapdragons, tuberous begonias and salvia will be happy here.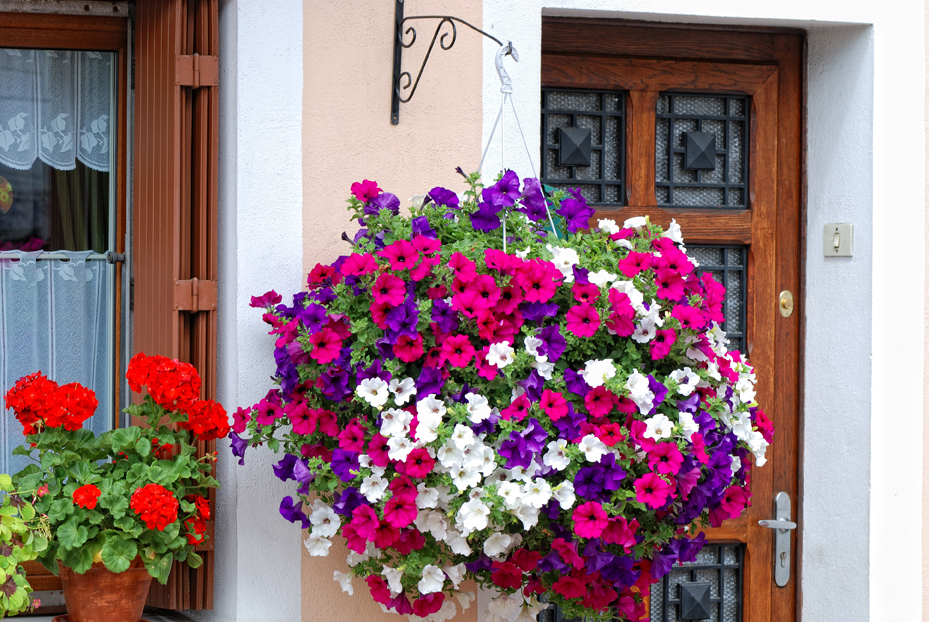 Southern exposure. Bright and hot. Plan on watering a lot! Try zinnias, cleome, marigolds, four o'clock, geraniums, bacopa and sun flowers.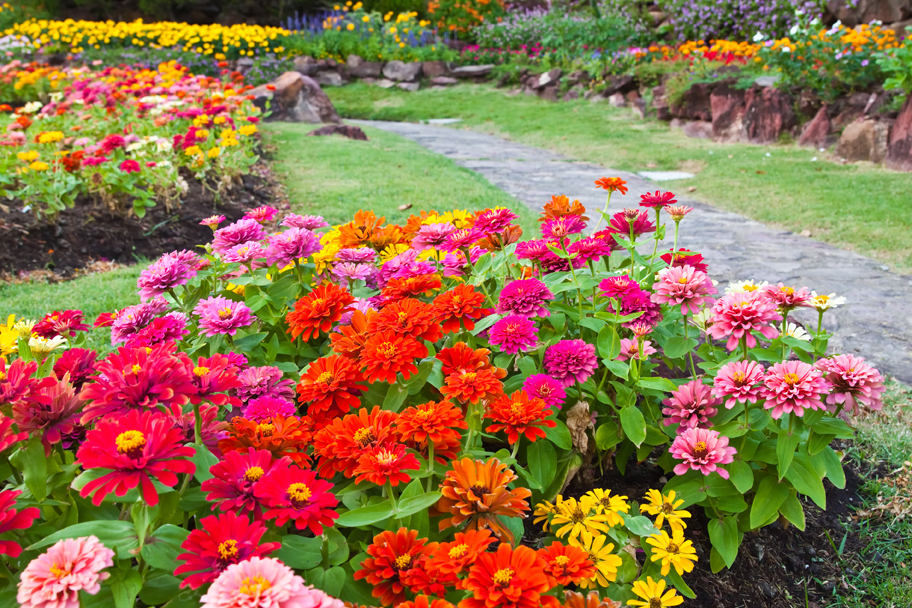 Western exposure. Even hotter and just as bright! Portulaca, zinnias, marigolds, cosmos, dusty miller, salvia, snapdragons, cleome and sunflowers will do well.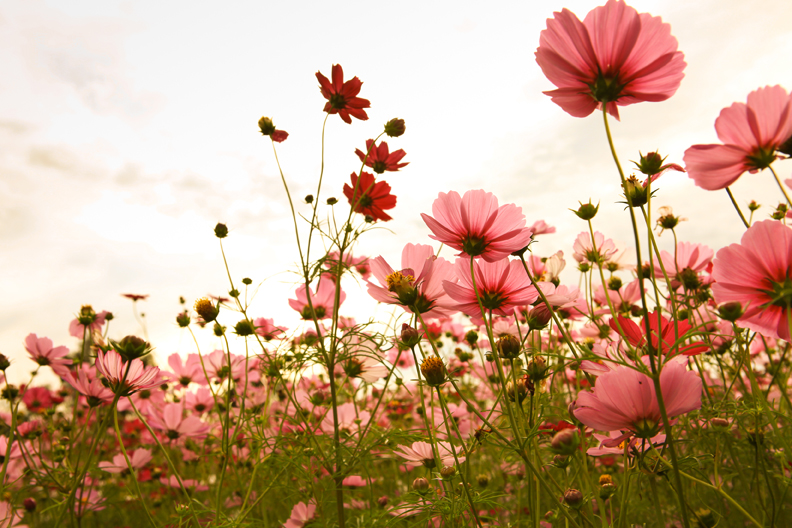 Don't forget vegetables! Even a balcony has room for tomatoes and strawberries.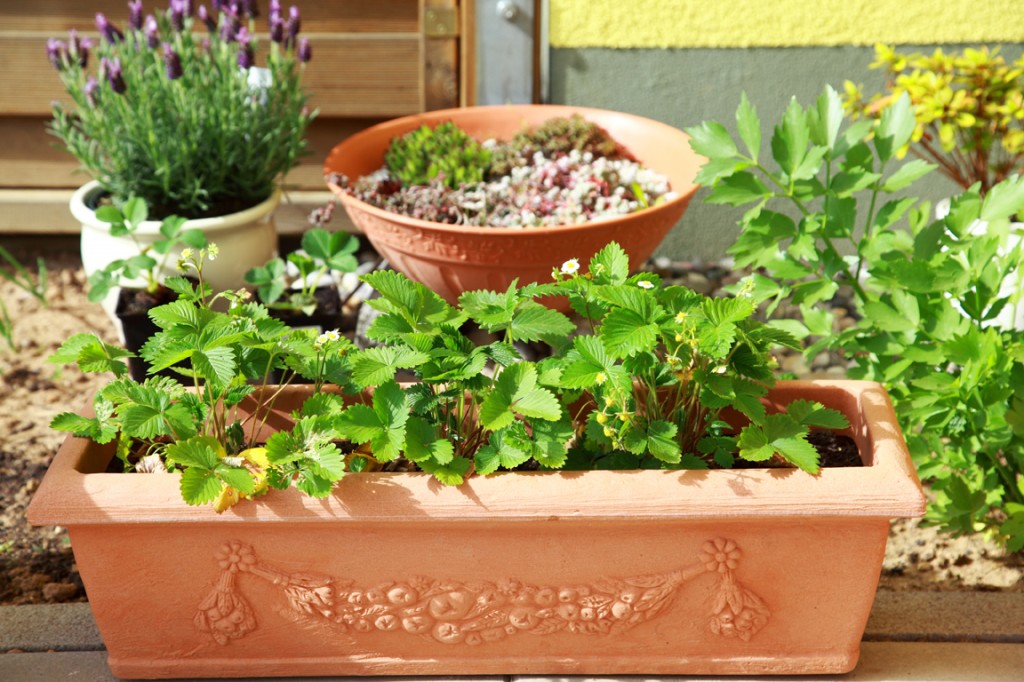 What to Plant In
Whether you have a little or a lot of space, some original thinking helps you create planters with pizzazz. Try these on for size this summer:
Wooden boxes or crates. Vintage wooden boxes showing brands and logos make especially cool planters.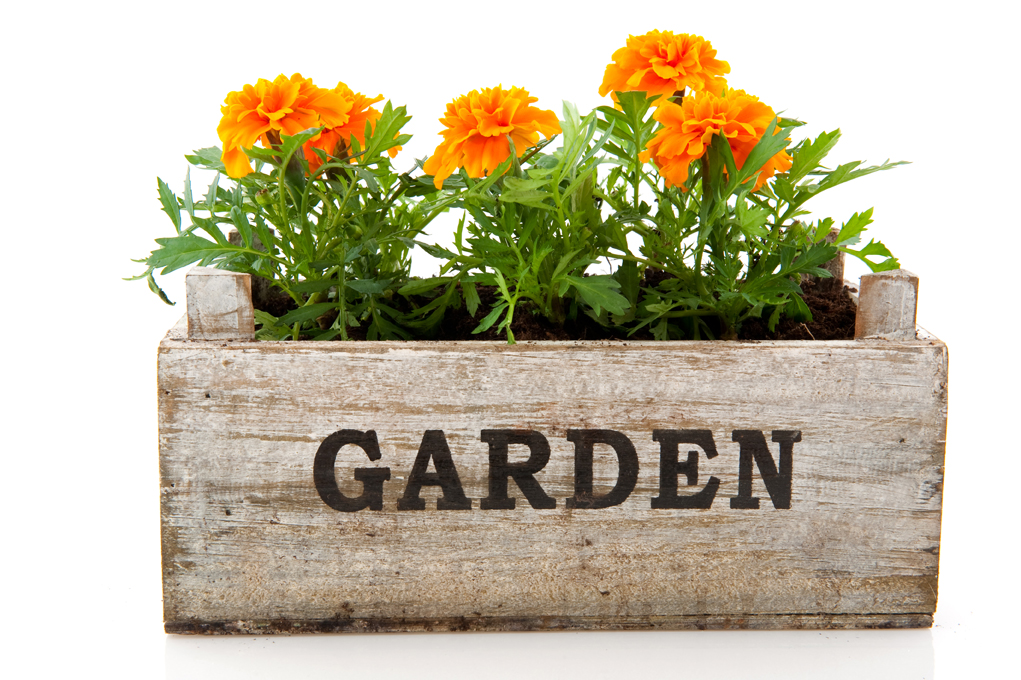 Wire baskets. Line them with a layer of peat moss and you have an innovative home for your plants. Maybe you have one of those old hangers for fruit that typically had three wire baskets. It will look great housing bright and beautiful posies!
Paint cans. One of my favourites! Take off the labels and you have shiny and pretty planters! Create a grouping for bigger impact.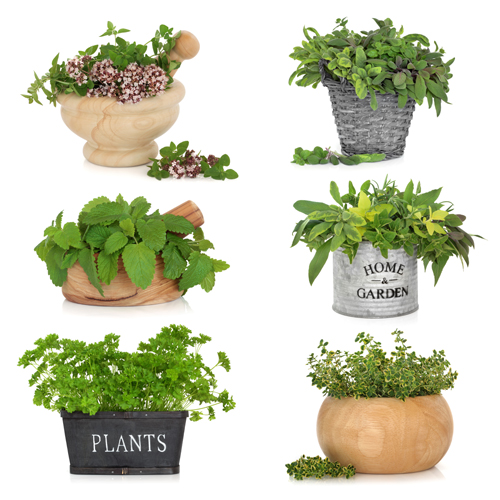 Drawers. Sounds crazy but looks great. Old desk or cupboard drawers add whimsy as planters. Add stand-out drawer handles for extra punch.
Small pot series. Rather than one big planter, a balcony may look better with a series of small pots. Terra cotta pots are an unbeatable value. Paint them solid colours or in patterns (polka dots or stripes maybe?) for added appeal. Mount them to a wall if you are shy on shelf space.
Mason jars. Tiny plants will enjoy mason jars as their summer home. Again, a grouping often looks more impressive. Dress up the jars if you want – or keep them clear and shiny.
Mugs and cups. If you have odd cups and mugs, put them to use to hold small plants. Arrange them artfully, perhaps on a tray, for a beautiful traditional look.
Old  Mailboxes. This is another great idea for a wall mounting. Just build a grouping to suit your plants.
Vertical gardening. Think multi-level. Put plants in groupings of various heights, one peeking out from behind the other. Small on space, big on style!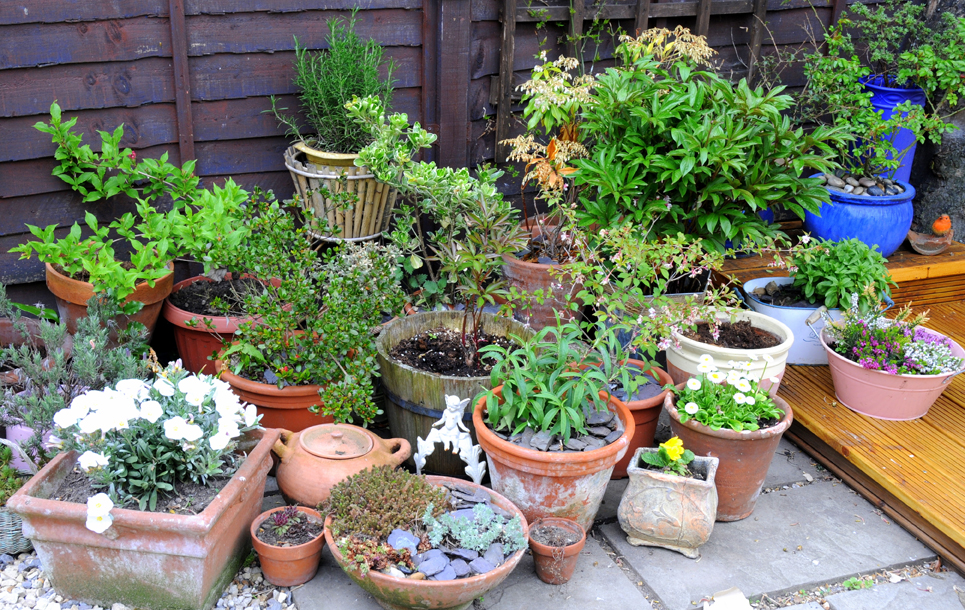 Bathtub. A old smaller bath tub can be a spectacular planter. And with so much room, you can really be creative!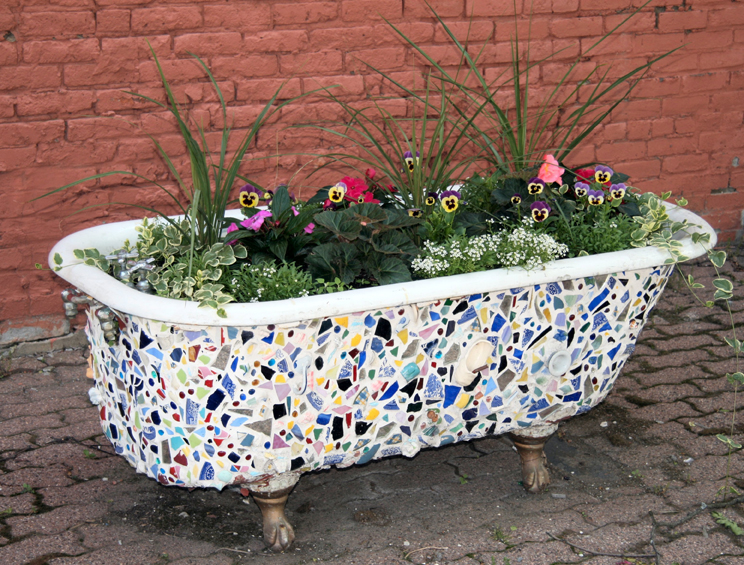 There are so many ways to spice up your outdoor space this year. Start by choosing plants you love that will thrive in the environment you have – and then use your imagination to find and build great planters. And most importantly, have fun!