As the holiday season approaches, we're getting our homes ready with festive decor. But is your home truly guest ready? Now is a great time to make small changes with a big impact.
Here are a few ideas to make your home wonderfully welcoming for the season ahead: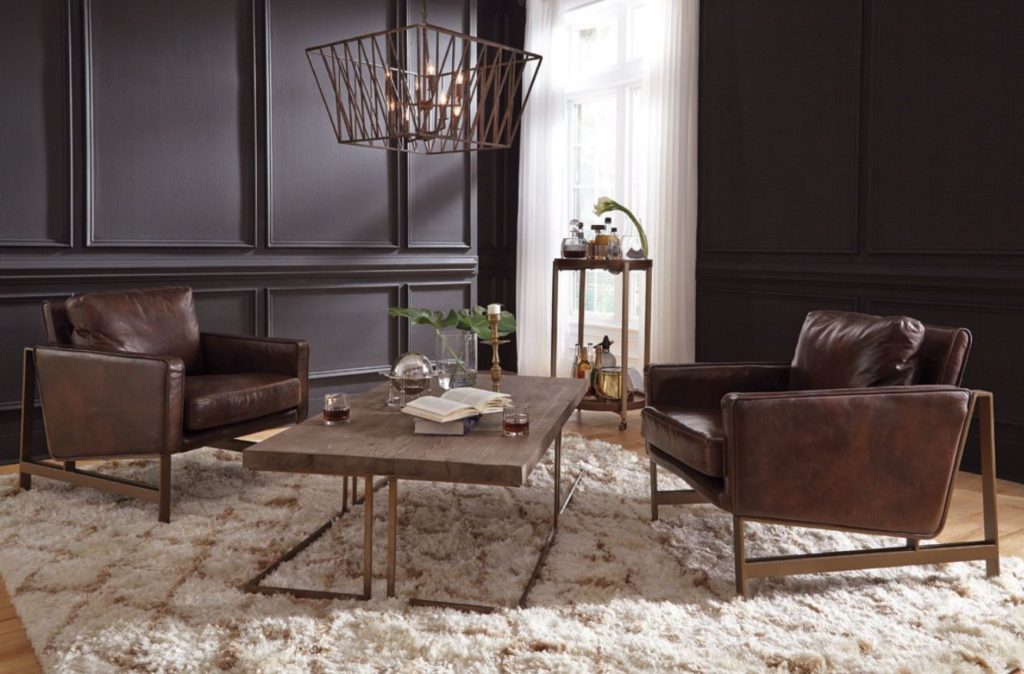 Do you have enough dining room seating? While you can buy a new dining room suite or a full complement of new chairs, how about simply adding a bench seat or two new featured chairs at either end of the table?
Do you have enough living room seating? How about adding a few poufs? Not only are they fun and trendy, they're portable too! Also consider a beautifully upholstered bench or a one-of-a-kind accent chair in a gorgeous colour or an ottoman that does double duty as a cocktail table. Be creative!
Does your guest room need an update? If you're having house guests during the holidays, be sure your guest room is freshened up for the season. How about a new upholstered headboard, a new throw, an accent chair in a bright hue or some new accessories? Let comfort and coziness be your guide!
How about a freshly painted accent wall? It's so easy to simply repaint one wall – and what a difference it makes! Charcoal grey adds contemporary drama. Red is rich (and festive!). Emerald green is organic and luxurious. Long after the holidays are over, you'll love how a single accent wall transforms a room.
Add texture with fabrics. Rugs. Draperies. Throws (even sheepskin!). Cushions. Table linens. The holidays are a perfect time to add new fabric accessories to your space. Choose something that will look great into the New Year and beyond. Stripes. Geometrics. Polka dots, Metallic accents. Faux fur. Almost-black neutrals. Saturated jewel tones. There's so much to choose from!
Mirrors reflect light and open a space. I love how a mirror can reinvent a space. How about a large vertical mirror in your hallway? Or a horizontal mirror in your dining room? Or a round mirror over the dresser in the guest room? HINT: Mirrors are especially enchanting when reflecting holiday lights and candles.
How about new dishware or flatware? Looking for a dramatic change without spending a lot? New dishes (even just serving dishes) can update a holiday table and create a whole new vibe. How about classic white or metallic-edged or something funky in a dark neutral? Try gold or gold-edged flatware to be ultra on trend.
New lighting changes everything! Consider new lamps for the guest room, a chandelier for the foyer and sconces for the dining room. Lighting really modifies the mood of a room.
Accent tables add personality and practicality. Accent tables are an ideal way to display bric-a-brac and festive treasures, but more importantly, they provide holiday guests with a place to rest a drink, hold a book or store their personal items. Choose an accent table in metallic gold, distressed grey wood or glass topped to be totally on trend.
Don't forget accessories! Of course your home is decorated for the holidays, but everyday accessories add charm and personality. Showcase a new piece of wall art, a new collection of family black & white photos or a terrarium with beautiful plant specimens. What makes your home unique makes it beautiful.
Christmas is just around the corner. With these easy changes, you'll be guest ready in no time!